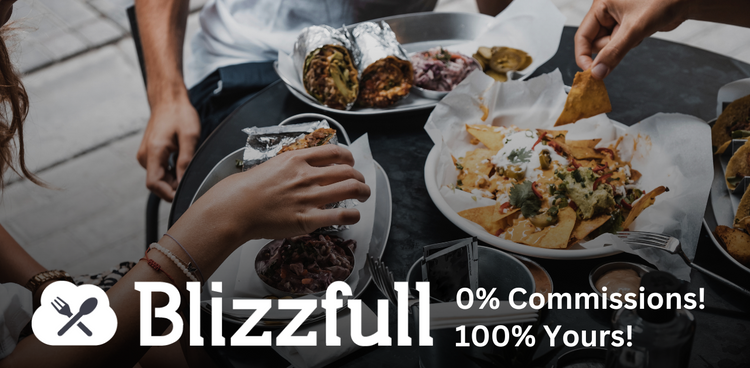 We know it's tough to promote your brand on a budget, which is why we partnered with Blizzfull. With online ordering on the rise, Blizzfull makes it easier than ever to add effective online ordering and delivery capabilities to your website. 
Restaurants that work with Blizzfull increase their orders by an average of 30%. Check out what they have to offer and fill out the form below to learn more! 
How Can Blizzfull Help?
High Speed Desktop and Mobile Ordering
Independently optimized mobile and desktop ordering allows hungry customers to get from order to satisfied in no time.
Delivery integration with Uber and Doordash
Orders through Blizzfull accesses their delivery fleets
without the commissions
.
Detailed and Group Ordering Capabilities
Customers can order online with the same detail that they would order in your restaurant and give you the capability to take large orders with party ordering.