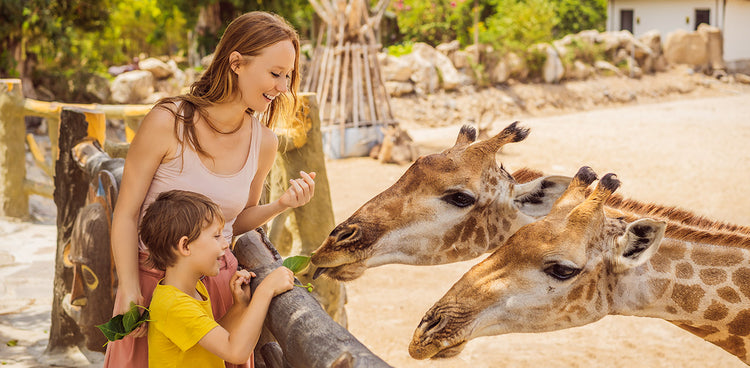 You want to save money in your everyday life. Whether you're having a family day, doing date night, or going out to get some drinks with friends, it's always better when you're getting a deal. With Entertainment® you can have a whole day of savings. From running errands to having fun, there are thousands of opportunities to save with Entertainment® coupons. Don't worry about grabbing the book, just download our digital app for easy access to savings while you're on-the-go. So, planned or not, you can save in your everyday life.
Here's what an average weekend day might look like for one of our couponers, Jamie, and their family.
Let's start with breakfast. With the Entertainment® Coupon app Jamie can choose from delis, cafes, or coffee shops to enjoy the most important meal of the day. They can use the digital app to get 10% off at a regional chain, or 50% off at the local coffee shop.
Next, Jamie heads over to the grocery store. Entertainment® partners with local grocers across the country to get discounts for our members. Who doesn't love saving money on necessities?
We're going to pivot here and imagine Jamie spending some time with their family. They can easily find an activity offering at least 20% off admission. From aquariums to local museums, there's plenty of kid-friendly options to choose from. Have a blast with the kids while enjoying 20% off admission at LEGOLAND®, or do something a little more competitive and head to one of the many bowling alleys that offer savings through Entertainment®, several of which have 50% off discounts.
Jamie had a good breakfast, did some errands, and spent a fun-filled day with the family, all while saving money. There were plenty of options for lunch during the active afternoon, considering the Entertainment® Coupon app offers discounts to thousands of local eateries throughout the country. But now it's time for something a little more formal.
Jamie has big plans this weekend. Tonight, they're going out on the town with friends, and tomorrow is date night. There's plenty of fine dining options to choose from for some quality alone time with their spouse, and tonight Jamie and the friend group are going to a bar that offers 15% off through an Entertainment® coupon. Life is good when you can save money on everything you want to do, and even the things you need to do.
Want to have a day like Jamie's? Just buy one of our Entertainment® memberships and start saving!