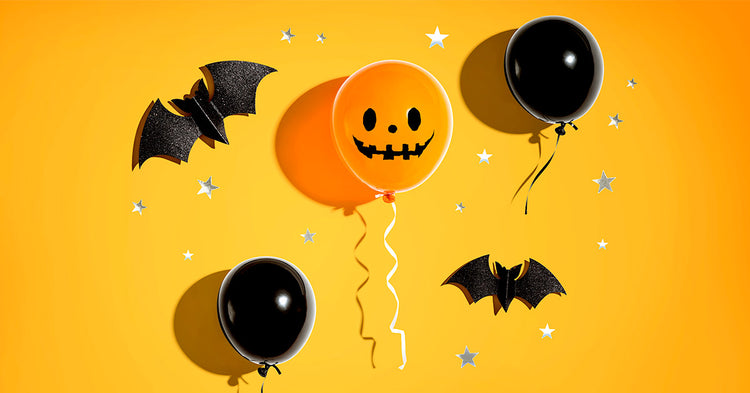 There is no doubt that Halloween is going to look and feel a bit different this year. Whether you plan to go all-out decorating or just want to keep things simple (but spooky), we are sharing 10 fun ways to celebrate Halloween. Even better? We have included Halloween savings using your Entertainment® Membership!
Have an outdoor decorating contest. Connect with a few neighbors, pick a theme, and start decorating. You may be surprised to find things to use right in your own home or garage. Plus, winner gets bragging rights until next year.
Keep things simple and order dinner in. Tons of our merchants are offering discounts on delivery and take-out. Check out great dining offers. 
Make your own costume this year. Get those creative juices flowing and come up with a homemade costume. Enjoy Halloween savings with offers from JoAnn Fabrics and Crafts and Hobby Lobby.
Plan a movie marathon. Cozy up on the couch and pick a scary favorite or a silly classic for the whole family. Don't miss out on a discount from Redbox.
Celebrate Halloween virtually. It's the year of virtual parties – why not plan one for Halloween? Turn on some tunes and catch up with friends.
Pumpkin carving contest. Decide on a design and get carving. Remember to save the seeds and bake them for a snack.
Near a city with a spooky past? Take a look at some discounts on ghost tours. 

Create a candy buffet. If you are opting out of trick-or-treating this year, why not create your own spread at home? Pick your favorites and try something new.
Cuddle up with a good book. Keep it on theme with a mystery or suspenseful read. Plus, get an offer from Books-A-Million and Barnes & Noble.
Make this Halloween one to remember no matter how you choose to spend it. Remember to check out Halloween savings with the Entertainment® Coupon Book and Digital Membership. Don't have a membership yet? Get started.
This scary exclusive offer is just for you! Get 30% off all 2021 Entertainment® Books. Use promo code: EEK
*Exclusive offer ends on 10/14/20